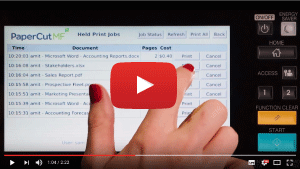 Showcase MF on your devices with our all new videos.
The latest videos for:
Ricoh SOP,
Sharp
and
Toshiba
are available on our public Tour pages with more to come for Lexmark on our 16.2 release later this month.
Take a peak at what to expect and share with your customers.