Why Early Access on PaperCut MF?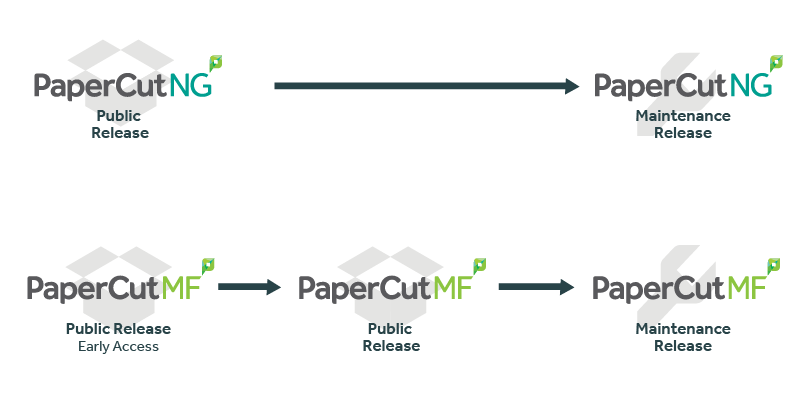 PaperCut MF is a more complex product with embedded hardware functionality. From 16.1, PaperCut MF will be offered as Early Access alongside the previous general release 16.0 build.

This gives you and your customers the choice to spread the new release installs over time. It also gives customers who may not have an immediate need for the new features, the choice to remain with the current build version. More information in the 16.1 What's New Guide.